How to Remove Your House From Google Street View, Zillow, and Redfin
Unless you intervene, photos of your home might be visible to others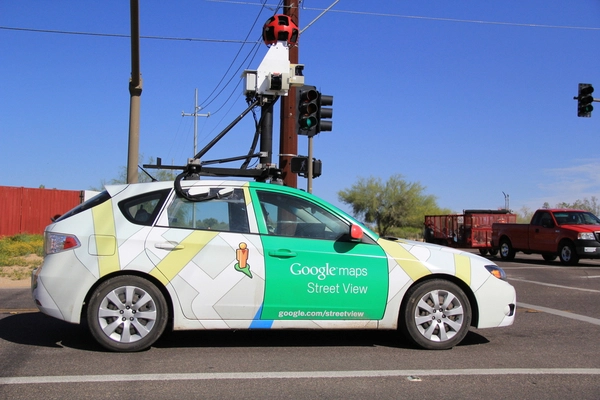 Google Street View is helpful when searching for a business or landmark in an unfamiliar area. But when photos of your home start popping up in searches or on Google Earth, it can feel like an invasion of privacy.
Google isn't the only nuisance when it comes to sharing photos of your home. Real estate listings don't just vanish when you purchase a property, nor can you depend on the listing agent to remove them.
New from our Real Estate Advisory Group:
Your home may be displayed for the world to see, but that doesn't mean you're powerless to protect your privacy.
How to Blur Your House on Google Street View
Before we get into the specifics, you should know your home can't be completely removed from Google Street View. Your only option is to blur your home to increase your anonymity. Here's how:
First, open Google Maps and do a search for your address.
Click on the orange man in the lower right corner to access Street View, then click on the map where your home is located. You may need to drag the viewer to center on your home.
Once you find your home on Street View, click "Report a problem" in the lower right corner.
Drag the red box to the area you wish to blur. Select "My home" as the reason you're reporting the image. Fill out the Captcha and your email address, then click Submit.
There is no specific time frame on when your request will be granted. Google reviews each request to decide whether it's warranted or not.
How to Remove Your Home on Real Estate Websites
Real estate websites like Zillow and Redfin don't automatically delete a listing's photos when a home is sold. In many cases, photos in listings give a complete tour of the home or property, meaning anyone who sees them can get an inside look into your home (or how it was before it was sold).
Take your privacy a step further by checking Zillow and Redfin for photos of your home. If you find any, follow these easy steps to remove them.
Zillow
Your home will never fully disappear from Zillow because the company considers itself a consumer resource. However, your home will never appear in search results unless someone uses your entire address.
Zillow offers an owner's dashboard to manage listings, which can help you increase your privacy. Even if you didn't create the original listing, you can still gain access to this dashboard and remove any unwanted photos.
Create an account on Zillow, then hover over the My Zillow menu and choose "Claim my home" from the dropdown list.
On the following page, enter your entire home address and verify your home. Choose "Edit Home Facts" before verifying your name and phone number.
From there, you can click through individual photos in your listing to remove them.
Redfin
Redfin follows a protocol similar to Zillow's, but it's much simpler.
You'll need to create an account or log into an existing one. Visit the owner dashboard to find your home, or search for your home to add it to your dashboard.
Click the "Manage Photos" button. Then, check the "Hide listing photos" box. Confirm your selection and you're all set!
Take Control of Your Privacy Online
Removing your home from the public eye brings you one step closer to anonymity. You never know who is seeing your home online or why they'd want to. Protect your privacy online and enjoy a little more peace of mind in the process.