Amazon Employee Benefits: A Closer Look at Life Insurance
A review of Amazon's life insurance benefits and how much you really need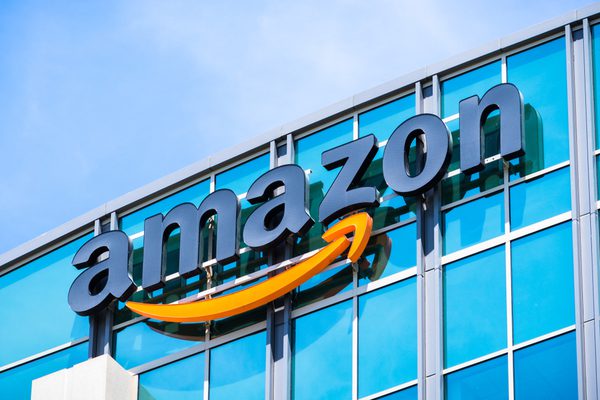 NEW: The 2023 Comprehensive Guide to Amazon Employee Benefits
Most people don't like to think about it, but one day, life insurance might be something your family will be glad you have.
The purpose of your life insurance is to provide for your family, which depends on you for financial support. The beneficiary of your policy receives a payout when you die, which they can use to pay for funeral costs, outstanding debt, or even stash it in the bank.
As an Amazon employee, you have life insurance benefits available to you. It's up to you to decide how to use this benefit to your greatest advantage.
What Are Amazon's Life Insurance Benefits?
As part of the Amazon corporate benefits package, employees receive two types of life insurance.
The first is a basic policy paid directly by Amazon at no cost to you. The basic coverage equals two times your regular salary, up to $500,000.
The second is a supplemental policy that allows you to add life insurance to the basic policy. You cover the cost of the policy, which can be 1-10x your salary, with a $2 million maximum. Age is the primary factor in determining the policy cost. Any benefits over $750,000 may require medical underwriting.
Amazon Benefits Series
Up to $300,000 of Amazon's supplemental life insurance is policy is portable, which means you can take the benefit with you if you decide to leave the company.
That said, you're not obligated to purchase supplemental insurance through Amazon. There are a few benefits of buying non-Amazon sponsored insurance:
For starters, you can customize your insurance policy to your needs, and you're only limited by how much you can afford. There are many different life insurance products to choose from, even with a pre-existing medical condition.
Your policy will always be portable and can even be a joint policy to protect both spouses. This is often cheaper compared to purchasing separate policies. What's more, you will have your pick of the most highly-rated companies.
Naturally, taking the life insurance that Amazon pays for is a no-brainer. But deciding how much (if any) you need beyond the basic benefits depends on your unique situation.
How to Determine How Much Life Insurance You Need
Determining life insurance needs is a function of looking at replacing income from the earner over a specific amount of time. It's crucial to consider all financial aspects for your surviving family, including outstanding debt, mortgages, college expenses, and other costs.
At Brighton Jones, our planning approach easily answers the question of "How much?" through the cash needs analysis. The answer is different for everyone based on their unique needs. We will look at your overall financial profile to help you determine how much life insurance is desirable so you don't overspend or underspend on this often-critical asset.
Reach out to our team to better understand the full costs and benefits of life insurance and start planning for your family's financial future.
NEW: The Complete 2023 Guide to Amazon Corporate Benefits
The information included here is based solely on the knowledge of Brighton Jones financial advisors, and does not represent the views or advice of Amazon. Amazon did not contribute, review, or approve this content. Note that this content is intended for U.S.-based Amazon employees only.
Read more from our blog: